By Clara Crucifix
— College years are challenging: between the confusing administrative procedures, the academic pressure and the socialization with peer students, it can easily be overwhelming. This is the period of transition between teenage years and adult life, and one cannot read enough articles or watch enough series to prepare for this period of self-discovery and pushing one's limits. For AUC students, the dorms add another dimension to the experience, which is the constant contact with peers. As the class of 2019 is about to celebrate their graduation on July 1 at the Koninklijk Theater Carré, they recall their best or worse memories of the bubble experience. Missing your flight home for Christmas or falling in love with an exchange student, they all agree on one thing: you never know what will happen to you in the bubble.
1 – Home alone.
The December break is a moment of celebration for the student, who can finally let go of the pressure for two weeks. For many amongst us, it is the occasion to visit our families. To do so, Social Science major Nathan Luetchford, in his first year at AUC, has encountered more trouble than others: on December 24, 2016, he accidentally missed his flight home for a reason that many fellow students have experienced at least once: after a night out, Luetchford simply slept in. "My flight was at 10 and I woke up at 9:40…" says Luetchford. Looking back, the third-year student now laughs about it, although it was less funny at the time. The last-minute ticket he ended up buying cost him 400 euros – a Christmas Luetchford will remember for sure.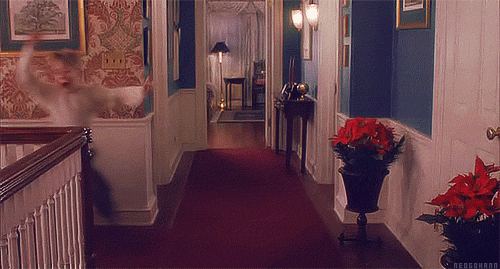 2 – A cheesy story.
One night, coming back from a Solace party at 5 o'clock and feeling particularly hungry, Social Science major Eman Yousuf ordered a pizza. She went downstairs to get the eagerly-awaited treat and took the elevator to get back to her room. The delicacy in hand, she could, however, feel that the other girl in the elevator was leaning towards the carton box, attracted by the warm and tasty smell. Yousuf kindly offered a piece to the stranger. "I wasn't going to eat the whole thing, so I asked 'would you like a slice?'" Yousuf said. Moved by this unexpected act of kindness, the girl suddenly started to cry. Yousuf never encountered her anymore, but that story still makes her smile. A lovely proof that solidarity exists in our community.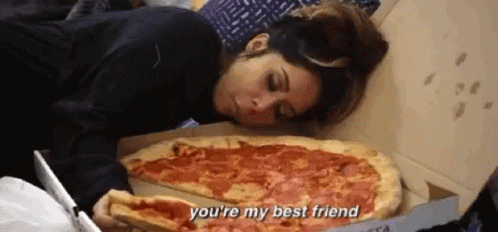 3 – That crazy little thing called love.
AUC is not only a place of intellectual exchange but inevitably, a spot of excellent and diverse love. In his first year at AUC, Social Science major Alex Stargazer, like many before and after him, fell in love with an exchange student, but unfortunately ended up disappointed. Not only was the possibility for this romance to happen very thin due to the fact that the student was in AUC for a limited period of time, but it was also complicated since he did not share Stargazer's sexual orientation. If this is a common situation at AUC, it does not necessarily mean a bad ending: "We remain friends and talk to each other on Facebook," says Stargazer. Sometimes, a crush can turn into a good friend.
4 – I'm blue da-du-dee da-du-da.
Student parties in common rooms are frequent in the dorms, and they can be very unpredictable. Social Science major Nina Hees experienced a particularly surprising party in her second year at AUC: one day, she attended the party of a friend, organized in one of the common rooms where someone had brought a smoking device. The party was going well, up until the device went off and started to produce an abnormal amount of blue smoke that quickly saturated the room. Nobody could open their eyes anymore and had to find their way out of the smoky room. "All of our clothes were blue!" remembers Hees. The party was ruined, but it definitely left the attendees with a lit memory.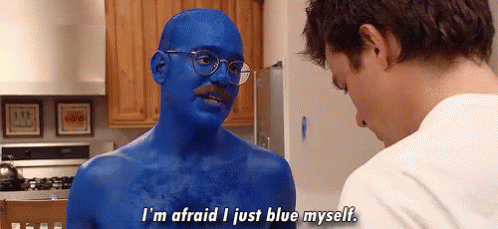 5 – Thoughts before cops.
Conversations amongst AUC students can be fascinating, and sometimes so intense that you forget about things happening around you. We all have experienced late night passionated debates around a glass of wine, and that is exactly what happened to Humanities major Sam Braun during a Dormsession (in-dorms music shows organized by the homonymous committee) after-party in the dorms. The party became so loud that the police were called to intervene. However, Braun and his friends were so deep in conversation that they did not realize that the police had come in. "[The police] were talking to other people in the same room, they left, and only afterward we were told the police was just in the room," Braun said. Braun's anecdote surely illustrates the dedication to communication and exchange in the AUC community.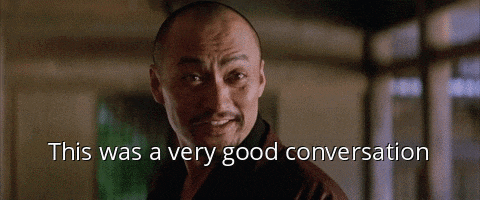 Featured photo from AUC's Graduation Ceremony 2018
Editor's note: This news story is part of a collaboration between The Herring and AUC's journalism course. The story was entirely reported, written, edited, and fact checked by members of the journalism course. Some material may have been altered by The Herring's editors to fit its style guidelines.